News
Ceramics Annual of America
Santa Cruz County
2013 Artist of the Year
Susana Arias
"The Sailmaker" Series
July 19-September 22, 2013
Santa CruzMuseum of Art and History
705 Front St., Santa Cruz, CA 95060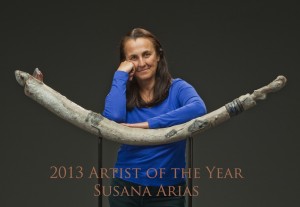 photo by rr Jones * "Passage" * Soda Fired Ceramics and steel * 60″x46″x7″
Video stream of 3 describing the series "Sailmaker"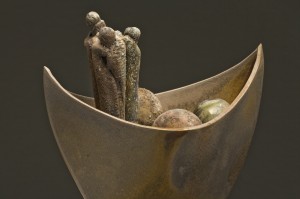 Video describing a little about the anagama firings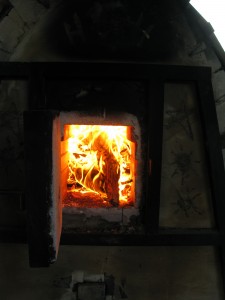 Santa Cruz County 2013 Artist of the Year

Crocker Kingsley Exhibit at the Blue Line Gallery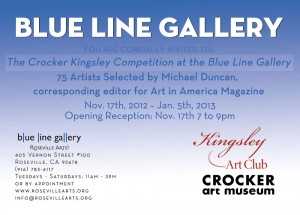 Openn Studios 2012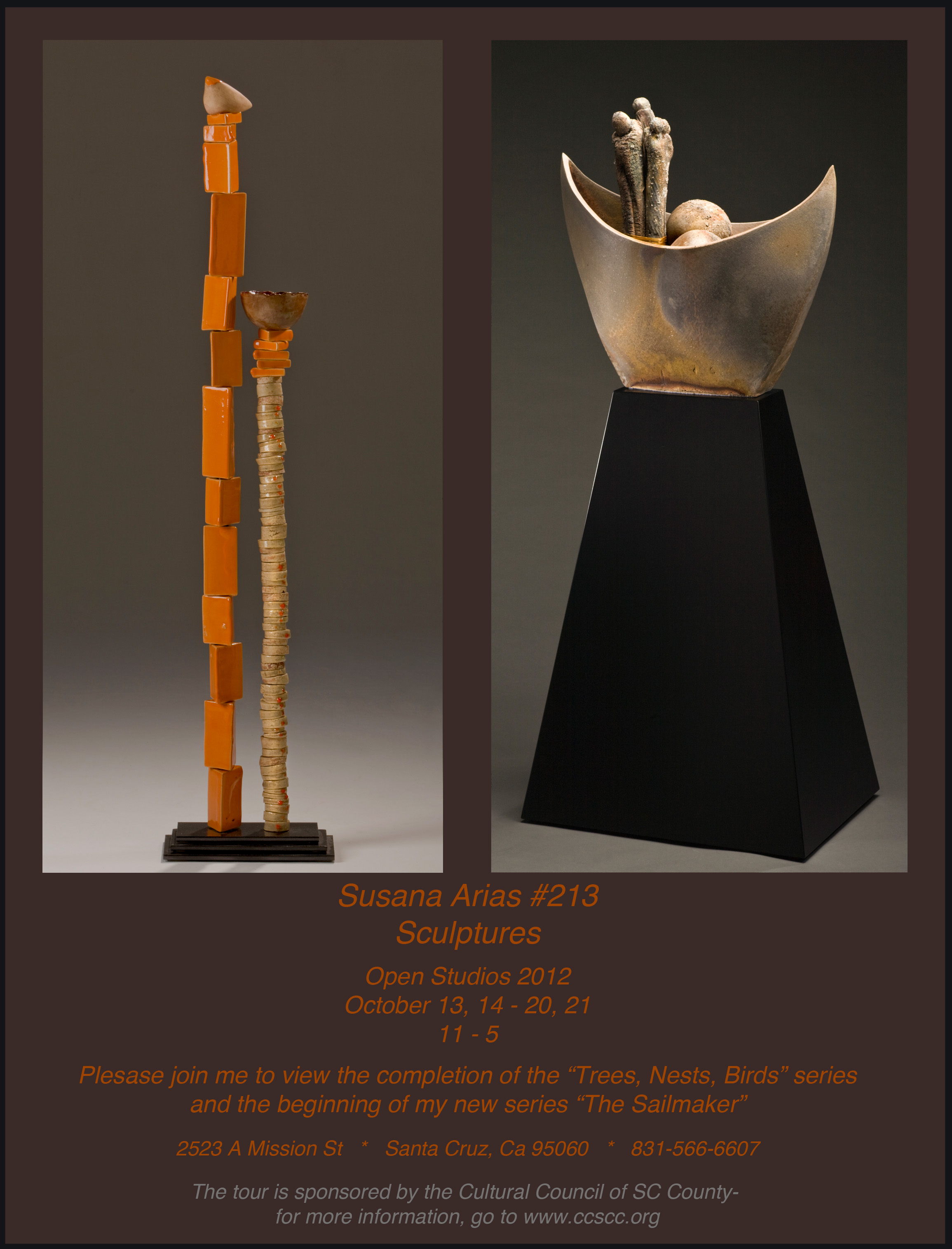 Exhibit in Galería Habitante in Panama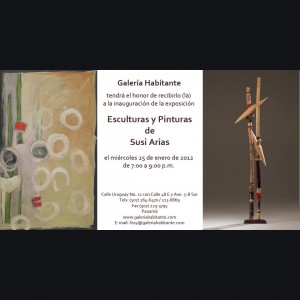 Sculpture Is 2011
The best Outdoor Sculpture Exhibit in Santa Cruz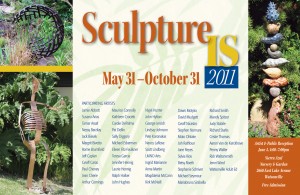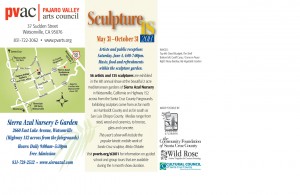 Experience Clay
I have organized a weekend of Clay Demonstrations, Workshops, and Presentations,
with an Exhibit and sale of presenter's work in MAH's Atrium.
July 16th & 17th 10 – 5
It is going to be a very complete ceramics experience.
Check out our web site for information and to sign up for workshops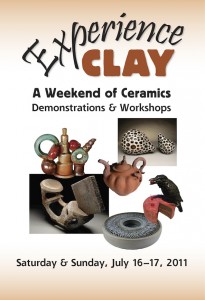 Download fliers Experience_Clay_INFO_050311
EDGE Exhibit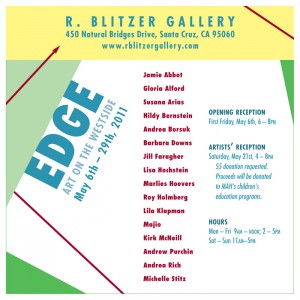 My studio is on the Westside of Santa Cruz, California. There is an exhibit of a few artists from this very artistically rich area at the Blitzer Gallery
See more of my Trees Series Sculptures
UCSC Arboretum "Green Bench"
I just finished this bench for the Green Family to donate to the University of California Arboretum.
We are all very happy with the bench and it looks beautiful on site.
I made tiles that would give the bench an organic yet modern look. Having also a contrast between order and chaos.
I made all the tiles for this bench and then either cut or broke them to fit the design.
Here are some pictures of the finished bench and some process pictures.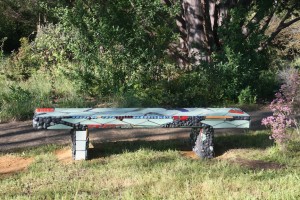 See more of my Tiled Works
Enjoy the process video and Chabuca Granda's music.
"Abstractions"
Abstract Sculptures and Paintings are on exhibit at the Davenport Gallery in Davenport, California.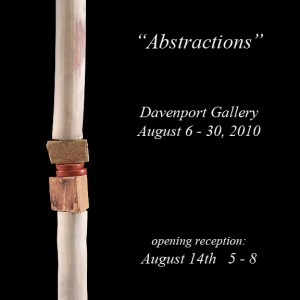 To see more of my Abstract Paintings To see more of my Sculptures
"California" All media juried Exhibition
Exhibit at Cabrillo Gallery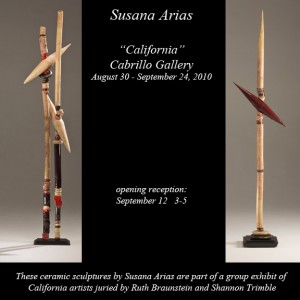 See more Ceramic Sculptures
"50/50 Exhhibit"
installed today the 50 horses that I made for the 50/50 show at the art center
SANCHEZ ART CENTER
1220-B LINDA MAR BLVD
PACIFICA, CA 94044
650.355.1894
Gallery Hours: Fri-Sat-Sun 1-5 pm
Ticketed Preview: Thurs, July 29, 7-9 pm

Opening Reception: Fri, July 30, 6-10 pm Here is me finally done installing my horses.
See more of my
Paintings of Horses

BACK TO WEBSITE

"It's in the Pulp"
I am grateful to have been included in this exhibit at the Museum of Art and History. It is a beautiful show and the works are amazing. Must not miss this exhibit.
August7 – November 14, 2010



This paper piece was made with about 6 interlocking layers of abaca paper and fabric; then altered with pencil and acrylic lines and finally completed with the bamboo and clay elements in the top part of the piece.
I'm sad to say this piece is not in the Museum exhibit because it is in another country, but there are others of my works and many by renown artist in the paper arts from our community such as Chuck Hilger, John Babcock, Madelaine DeJollie, Karen Lauhban, and many more.
To see more of my paper pieces check my
web link